Media Partners

Maxinium is the best digital marketing company in Sri Lanka managed by Alston Antony and providing result oriented services to customers worldwide. You could say that if you are not online, you risk reducing your potential customer pool to the remaining 40% of prospective buyers who buy the traditional and old-fashioned way. Our Services include Website Design and Development, Client Acquisition, Search Engine Optimization (SEO), Local Business Management , Social Media Marketing, PPC Ads Management, Content Marketing and Etc. We know money spent without analysis of ROI is money wasted. At Maxinium we provide trackable analytics of all marketing strategies and plans. We also provide statistics on conversion and sales optimization. Maxinium offers the same assurance of expertise, resources and quality in all our services, helping online businesses with end-to-end internet marketing solutions.
---
Lanka Lion Marketing is the Best Digital Marketing company headquartered in Sri Lanka who offer Search engine optimization services for consumers worldwide. We use revolutionary online marketing strategies to help our clients to obtain more potential customers and profits to them by employing Digital Media. We offer professional services such as Search engine marketing (SEO), Web Designing & Development, Social Marketing, Outsource Online marketing, Online Reputation Management, Graphic Designing, Content Writing, Program Development and Digital Consultancy. Our team has over 10+ years of experience in Internet marketing and SEARCH ENGINE RANKING OPTIMIZATION on international markets and local Sri Lankan marketplace. Our principal target is to be a professional, reputable Digital advertising service and ensure customers future through digital media by offering our best services while being a friend to you.
---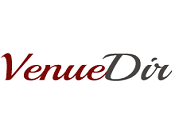 VenueDir is a leading directory for major venues around the world with a search by location, size of venue or type of event (conference, seminar, exhibition, wedding and others). In VenueDir you can find the services provided by the venue, including, food and beverages, accomodation, onsite parking, on-site support, audio and video and more. Venuedir provides an option to submit a request for proposal (RFP) to all suitable venues.
---